Reunion Information
The 2006 reunion was held in Washington, D.C. The photos were taken by Ed Rathje, and depict the Swiss Internees touring the World War II Memorial and the US Air Force Memorial.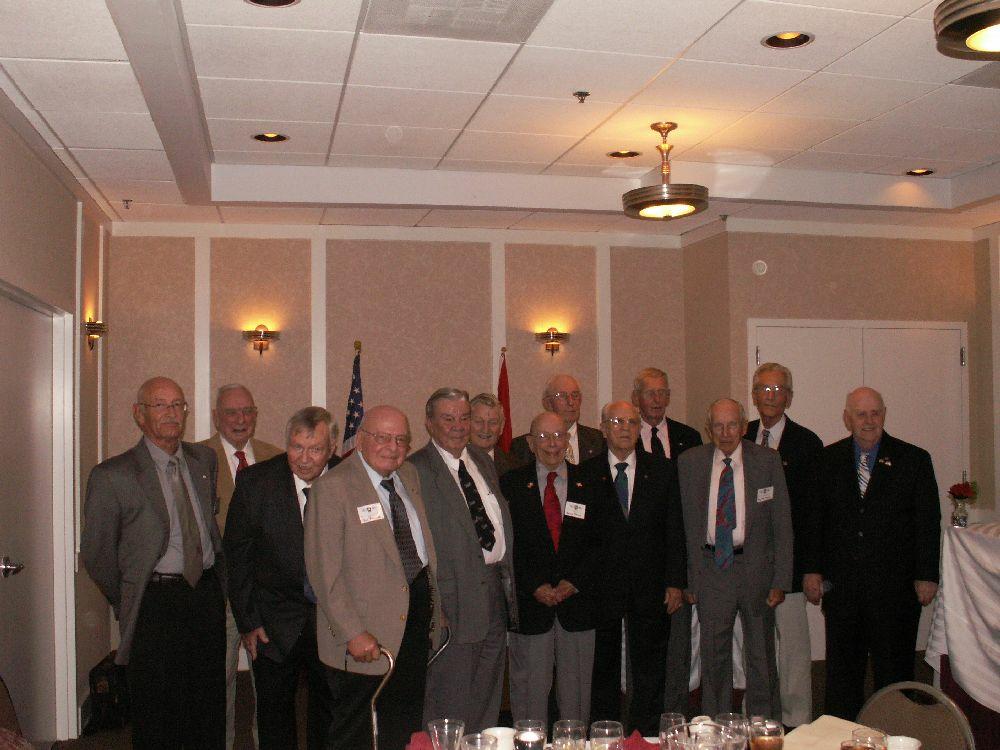 The 2004 reunion was held at Cape Canaveral, Florida from October 13-17. Events included a trip to the Space and Missile Museum, and a tour of the Kennedy Space Center. The USAF published the following article about the reunion:
http://www.af.mil/news/story.asp?storyID=123008986
Airmen recall Swiss internment
by 2nd Lt. Kevin Coffman 45th Space Wing Public Affairs
10/21/2004 - PATRICK AIR FORCE BASE, Fla. (AFPN) -- Confinement did not stop some servicemembers from doing their duty during World War II, and now a little distance did not keep them from rekindling old memories.
Thirty one former Army Air Force servicemembers, here for the Swiss Internees Association reunion Oct. 14, all have a different story. But their stories share a common thread. They crash-landed in neutral Switzerland during World War II.
Swiss officials allowed war-damaged American aircraft that could not make it to England or North Africa to land in their country. Upon landing, however, the officials confined the American Airmen and labeled them "internees." There were 167 U.S. Army Air Forces aircraft that landed in Switzerland during the war.
The internees were treated much like prisoners of war, except that an internee, by definition, is detained in a neutral state. The Airmen were restricted to a specific area and kept under armed surveillance.
Retired Air Force Col. Robert Stuemple was a co-pilot on a B-24 bomber. During a bombing mission, his aircraft was badly damaged and lost three engines. He was forced to crash-land in Bubendorf, Switzerland.
"(Internees) were well treated, provided (they) didn't get caught trying to escape," Colonel Stuemple said.
Airmen caught attempting to escape were reprimanded severely and sent to punishment camps where the conditions were described as comparable to concentration camps. The camps are described as having trenches for latrines, straw beds, hot water once a month, barb wire, dogs, and bread and water for food.
He escaped into France after six months in Switzerland. The French helped him return to the Allied forces a week later.
Staff Sgt. Jimmy Parker was a gunner on "Pistol Packin' Mama," a B-24 that was forced to land in Dubendorf.
He also escaped from Switzerland with his radioman, Staff Sgt. Edward Winkle, after seven months of internment.
"We crossed Lake Geneva on a flat-bottom boat, and then into France," Sergeant Parker said.
The reunion showed how the country's battles were won then and how they're being won now, said Lt. Col. Jim Ross, 45th Space Wing Detachment 1 commander.
"We … are fighting for freedom now in the global war on terror, just as they fought for freedom in World War II," he said.